Flowers Festival 2023
August 23-27
Wednesday, August 23rd, 7-9pm
Performance Description: Essex Flowers presents Films by Poets organized by Rufus Tureen with readings by Jaeeun Lee
Thursday, August 24 , 6-9pm

Cherrie Yu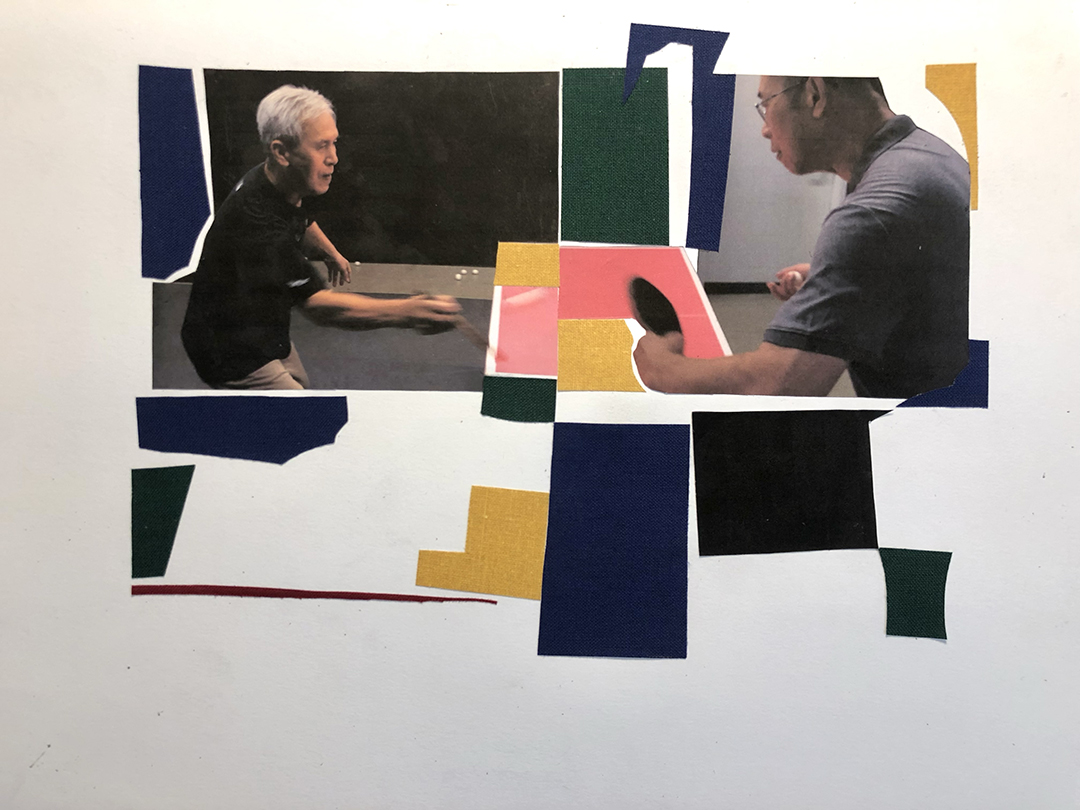 https://cherrieyu.cargo.site/
https://www.instagram.com/cherriechurro
Performance Description: An abstract movement performance involving elements of table tennis, with props designed and constructed by Matt Shalzi, and movement materials developed in collaboration with Chinatown residents and table tennis lovers.
BIO: Cherrie Yu is an artist born in Xi'an, China and lives in the United States. She works in choreography, moving image and installation. Her practice explores the transmission of embodied knowledge, the critical functions of the archival form, and the artist as amateur. She received a BA in English from the College of William and Mary in 2017, and a MFA in performance from the School of the Art Institute in 2019. She has produced dance films, lecture performances, and documentaries in the past few years, and she continues to form collaborative relationships with artists and non-artists alike.
Susannah Simpson
www.instagram.com/queenhannasus/
Performance Description: APPLE BABY navigates gestation/birth on many levels, from Eve's generative act of apple eating-- honoring it as one of love, that led to our very existence– to the labor of the artist, devoted to a life of making in socially/financially under-recognized forms. From this nexus, it yearns and thrashes amidst the lived tensions, torture, and tenderness of being an aging femme artist, deciding whether or not to have a baby. Through often conflicting cries and desires, APPLE BABY explores myth, lineage, and interdimensional communication in reckoning with fertile soil.

Lindsey Taylor


Littlestolenmoments.myportfolio.com
BIO: As a poet, bandleader & vocalist, she has performed at The Whitney Museum, the William Burroughs Bunker, Jazzfest Berlin, Crossing Borders Festival (the Hague), Enclave Festival (Mexico City), LaMaMa Galleria (NYC), The Kennedy Center (DC), The Poetry Project, Fotografiska NY Museum, Naropa University, & on NYC street corners.
Molly Ross
molly-ross.com
www.instagram.com/mollyeross
Performance Description: LIME RICKEY is a performance comprised of projection, object, and movement. Various disparate parts come together (or don't) in a ruined garden that distorts, leaks, and consumes itself. Collaborators: Jo McKendry (performance). Text derived from Joyelle McSweeney's Toxicon & Arachne
BIO: Molly is a performer and choreographer based in Brooklyn. Her solo work has been presented at PAGEANT and FourOneOne in NYC, and has been supported by New Dance Alliance's Satellite Residency and the Lakeside Inn Artist Residency Program. She currently dances for Jo McKendry, and has been in an ongoing collaboration with Nola Sporn Smith as MOLLY&NOLA since 2017. Their work has been presented by Movement Research at the Judson Church, Pioneers Go East, Center for Performance Research, and more.

Friday, August 25, 6-9pm
Sara Stern
www.sarastern.net
www.instagram.com/sara._.stern/
Marble Man makes an appearance.
BIO: Sara Stern is an interdisciplinary artist working across sculpture, animation, multimedia performance, moving image installation, and architectural intervention. Stern has exhibited and screened her work at venues including SculptureCenter (Long Island City, NY), Anthology Film Archives (New York, NY), the Museum of the Moving Image (New York, NY), The Jewish Museum (New York, NY), and the Institute of Contemporary Arts Singapore. Stern is the recipient of a Rema Hort Mann Emerging Artist Grant, the Fountainhead Fellowship in the Department of Sculpture + Extended Media at Virginia Commonwealth University, and several residencies at the Fine Arts Work Center in Provincetown, MA: the Visual Arts Fellowship, an LGBTQ+ Returning Fellows Residency, and the Stephen & Palmina Pace Residency. Stern received a BA in Visual and Environmental Studies from Harvard College and an MFA in Visual Arts from Columbia University. In recent years, Stern has participated in the Fire Island Artist Residency (Cherry Grove, Fire Island, NY), the Oberhausen Seminar, the Art & Law Program, the Artist Residency at the Carving Studio and Sculpture Center (West Rutland, VT), and the Object Movement Residency at The Center at West Park (New York, NY).
Sameer Kapoor
Performance Description: Sameer Kapoor performs a signature mixture of music and lecture with Karaoke.
BIO: Sameer Kapoor is an artist and musician who works in the realms of video, sound, performance, and comedy. He has performed in both solo and collaborative contexts at venues such as LMAK gallery, Constance, Interstate, PS1, Human Resources, The Last Weekend, NADA Art Fair, Orgy Park, The Manhattan Inn, La Nacional, and Essex Flowers. He has also delighted audiences at hotel lounges, retirement homes, and shopping malls all over the world.
Saturday, August 26, 4-7pm
Lele Dai and Stonie Clark
lullady.com
www.instagram.com/strawpipes/
www.facebook.com/strawpipes/
Performance Description: Live and in person, an intimate auction. People, things, and unanticipated experiences. Straw Pipes presents a delicate accumulation, a collective of personal collections fractured into anecdotal taxonomies. They've formed themselves into an agency to explore the agency of objects at risk of obsolescence. They probe the relationships of objects and ownership. They aim to examine and invert the systems of market exchange. Buy one get two free.* (Cash, critique, curse words, cuddles, sighs, happy tears & sample massages are all accepted. )
*Specific conditions applied.
BIO: Calm! Sober! Coherent! Codependent! Legible! Aging! Loose! Elegant! Hardworking! Penny Pinching! Eats while sitting down! Drinks until lying flat! Disciplined! Documented!
It's not over! The dynamic duo that's been collecting and creating trash from trash since 2016 is alive and kicking, wearing and sharing real and imagined garbage. Is it compulsion or is it art? Whatever it is, it's immature and driven by an amalgamation of material and immaterial insecurities. It's pensive yet hopeful. Far from prolific, ultra-inefficient. It sets itself up for failure. Lastingly, lovingly. It is the timeless and enduring Straw Pipes - Stonie Clark and LeLe Dai - drawing you reluctantly or luctantly into our harmonious drama.
Thomas Tait
www.instagram.com/smitheressence/
Performance Description: Inspired by Tadeusz Kantor's "Zero Theatre," The Pretend Horses (or the Creation of Substitutes) consists primarily of a succession of images. Utilizing props, puppets, costumes, fragments of text, and the environment as a site which produces action, this work uses performance as a means by which to renegotiate the teleology of things – and as the work unfolds objects continually generate new ontological associations as they enter different scenarios. In this way, the object becomes a kind of quasi-actor, and the performer – endowed with appendages which make it impossible to be a traditional performer as such – enters the realm of objecthood, falling somewhere between living being and puppet.
BIO: Thomas Tait is a visual artist, musician, and puppeteer. He works in sculpture, installation, video, performance, and theater, and lives and works in Brooklyn, NY.
Alex Schmidt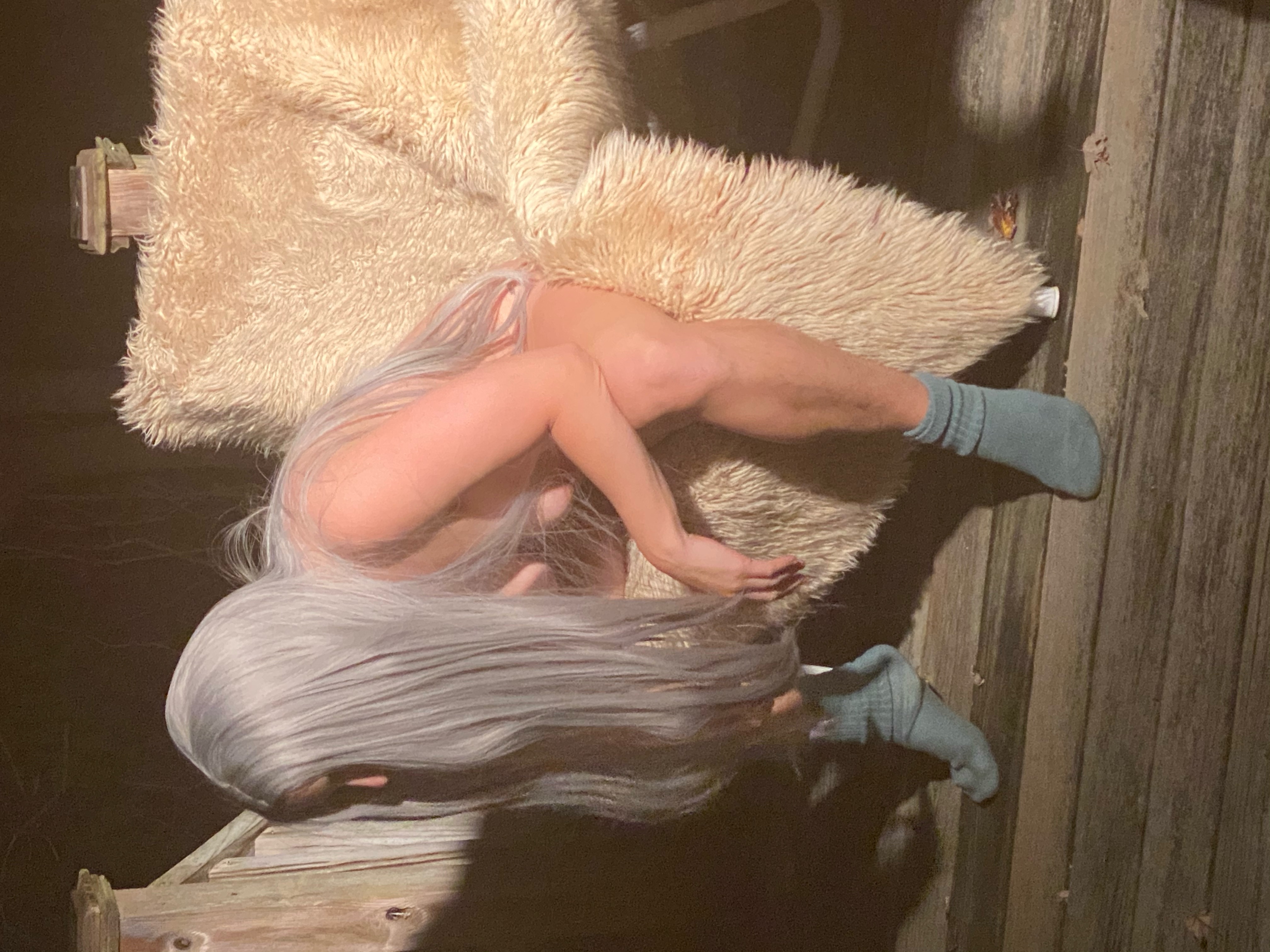 alex@bodyconfidence.org
www.instagram.com/bodyconfidence/
bodyconfidence.org
Performance Description: Struggle Hunting is a pared down dress rehearsal and a ramped up gathering for potentiality.
BIO: Alex Schmidt (b. Chicago, IL) is an artist and MFA candidate at Hunter College (anticipated graduation F/W 2023). Schmidt has held solo exhibitions at Critical Practices Inc, Leslie Lohman Museum, and Rachel Comey. They are the audio narrator for Jenny Fran Davis' 'Dykette' (Macmillan Audio, 2023). They have performaed at MoMA PS1, the Kitchen, BOFFO, Duplex NYC, and PERFORMA. Schmidt's work has been featured in the New Yorker, Vogue, Dazed Magazine, Office Magazine, Paper, New York Magazine, The Guardian, and Art 21.
Sunday, August 27th, 4-7pm

Andrew and Zazie Lampert
andrewlampert.com
www.instagram.com/lamphole/
BIO: Andrew Lampert's moving image and performance workss have been widely exhibited at international venues including the Whitney Museum of American Art, Centre Pompidou, and the Toronto Film Festival among many others. He has preserved hundreds of important artist films and videos and edited books on George Kuchar, Harry Smith, Manuel DeLanda, Tony Conrad and William Wegman. Lampert co-authors the monthly advice column Hard Truths with Howie Chen for Art in America, and is curator of the exhibition Ken Jacobs: Up The Illusion currently on 24/7 display at 80WSE's Broadway Windows space on the corner of 10th St. and Broadway.
Kristen Jensen
Performance Description: Spitting Distance: Walking around a large ceramic basin of my making, I shove ceramic "pebbles" in my mouth. With a full mouth, I start spitting out the pebbles, attempting to get them in the basin. There is a contact mic (attached to the underside of the basin). The sound is amplified, distorted, recorded, and looped.
BIO: Kristen Jensen is a Brooklyn based artist that works across sculpture, drawing, and performance. She received her MFA from Hunter College, New York, NY and her BFA from Syracuse University, Syracuse, NY. She has received fellowships through the Jerome Foundation and Lighthouse Works and has been awarded residencies at Shandaken Projects at Storm King, Abrons Art Center, and others. Jensen makes sculptures that function as casual monuments which metaphorically represent the emotional and psychological complexities of lived experience, through a combination of hand built ceramics and fabric. Occasionally she performs with her ceramic objects.
Andrea Solstad
Performance Description: "I am not a scientist by trade but I play one in my art practice: forever questioning, exploring, and experimenting. This performance titled "_________" isolates the choreography of sanitation as recently performed by American citizens in Public Places 2020-ongoing. Pulling inspiration from Mierle Ukeles Laderman's use of sanitation trucks driving in synchronous dancerly formations, I propose its opposite: dance as a sanitary choreography, a corporeal diagram of escape movement through the avoidance of germs, their hosts, and contaminants both real and imagined."