XINAN HELEN RAN
7000SEEDS
Thursday, March 16 - Sunday, April 16
Opening Reception: Thursday, March 16, 6-9pm
Essex Flowers is pleased to present
7000SEEDS
, Xinan Helen Ran's first solo exhibition with the gallery.
In late Spring 2020, people across America received suspicious, unsolicited packages of seeds that appeared to be coming from China. Packed in small padded envelopes without labels, these mysterious seeds showed up in mailboxes across all 50 states. USDA's Animal and Plant Health Inspection Service and DHS's Customs and Border Protection issued warnings and advised residents not to plant them. Occurring at the height of covid pandemic and concurrent with the arrival of
vespa mandarinia
–coined by the media as "giant Asian murder hornets"–the public perceived the incident as another conspiracy by the Chinese to interrupt the US ecosystem. The scheme, it turned out, was instead part of a "brushing scam" for positive Amazon reviews, and the seeds were tested to be common vegetable varieties found in a backyard garden–alas.
7000SEEDS
digs into the shared illogical paranoia of the invasive other, and unearths the seemingly scientific cause-and-effects that we take as truth–out of anxiety and the fantasy for self-sufficiency–in a global market that is tumbling towards a slow ecological collapse. In
Seed Banks
(2023), oversized gelatin capsules are meticulously painted with text and images that Ran has been collecting since the pandemic. These drawings on capsules depict uncertainty, doubt, and capricious promises, that rotate over and over for viewers' reassurance. Resting precariously on mailer-tube pedestals, each capsule is filled with a pack of "mystery seeds" from the "Great Seed Panic of 2020." The seed varieties are obtained through USDA public records but purchased at open markets in Manhattan Chinatown, in February 2023.
Moments Before
(2015), Ran links the sentiment during the 2020 Seed of Terror with inherited societal fears towards "the enemy." The manuscript-style ink drawing depicts a soldier surrounded by treasures inside a cave, holding a bucket of explosives. Envisioned during a breathwork session in 2015, the soldier serves as a surrogate for the artist's past lives. Awaiting the enemy before blowing themselves up, this soldier destroys, while symbolically protecting the integrity of the treasure from invaders outside the cave.
The title
7000SEEDS
is inspired by the 2001 manga series
7SEEDS
by Yumi Tamura, which follows the struggle of five groups of young adults after their revival from cryonic chambers called "seeds." In the "seeds" in
7000SEEDS
act both as invasive species and as intrusive thoughts–they are collected, purchased, preserved, and eventually–literally and metaphorically–planted, into a tangled fantasy of doomsday survival and destruction.
Image 1 - Xinan Helen Ran, Sketch for Jumping, 1"x1"x3", gel nail polish on gelatin capsule. 2023
Image 2 - Xinan Helen Ran, detail of Moments Before, 22"x30", ink drawing on paper. 2015
--
Xinan (Helen) Ran (b.1994. Inner Mongolia, China) lives and works in Brooklyn, New York. She received her MFA from Hunter College (2022), and BFA from Pratt Institute (2017). She specializes in fabric, language, and found objects to construct emotional landscapes. She searches for the point where trauma, nihilism, and humor converge. Xinan is a current mentee in New York Foundation for the Arts's Immigrant Artist Mentoring Program (2023), was a Lower Manhattan Cultural Council Arts Center resident (2022), and an Ox-Bow Summer Fellow (2016). Apart from her studio practice, Xinan is the co-founder of Tuft Love, a rug tufting business; an art educator, and an aspirational set designer for new theaters.
www.xinanran.work
Solo exhibitions:
Very Sweet
, Tutu Gallery, 2023.
Tree Chuang
, Governors Island, 2022.
The mountains to your right,
Schein Space, Hangzhou, 2021.
Sandbox For All
, public art commissioned by Clover Nature, Shanghai, 2021. Selected Group exhibitions:
Spring Rolls
, Inna Art Space, Hangzhou, 2022.
Transient Ground
, Nars Foundation, Governors Island, 2021;
We Were Already Gone
, Hauser & Wirth, New York, 2021; 3x3, HengYi Gallery, Hangzhou, 2021;
As Far as the Heart Can See
, EFA Project Space, New York, 2018.
7000SEEDS,
installation view
7000SEEDS,
installation view
7000SEEDS,
installation view
7000SEEDS,
installation view
7000SEEDS,
installation view
I am going to dream
2023
Gelatin Capsule, nail polish, spinach seeds
0.9x0.9x2.5 in
Species that could be dosed
2023
Gelatin Capsule, nail polish, gourd seeds 0.9x0.9x3 in
Tidally locked to the moon
2023
Gelatin Capsule, nail polish, cucumber seeds
0.9x0.9x2.5 in
It could be another virus
2023
Gelatin Capsule, nail polish, green bean seeds
0.9x0.9x3 in
The pain would be so much
2023
Gelatin Capsule, nail polish, lettuce seeds 0.9x0.9x2.5 in
Jumping from one group
2023
Gelatin Capsule, nail polish, cucumber seeds
0.9x0.9x3 in
A dead bee inside
2023
Gelatin Capsule, nail polish, radish seeds
0.9x0.9x3 in
I guess I'm a believer
2023
Gelatin Capsule, nail polish
0.3x0.3x0.9 in
Excommunicated by zoom
2023
Gelatin Capsule, nail polish, squash seeds
0.9x0.9x2.5 in
The more attention you give
2023
Gelatin Capsule, nail polish, sweet potato seeds 0.9x0.9x3 in
Two tired old horses
2023
Gelatin Capsules, nail polish, long bean seeds
0.9x0.9x3 in
Moments before
2015
Ink drawing on paper
22x30 in
Void
2023
Foam, fabric, zipper, vinyl, gelatin capsules, pea, carrot and pepper seeds
20x28x16 in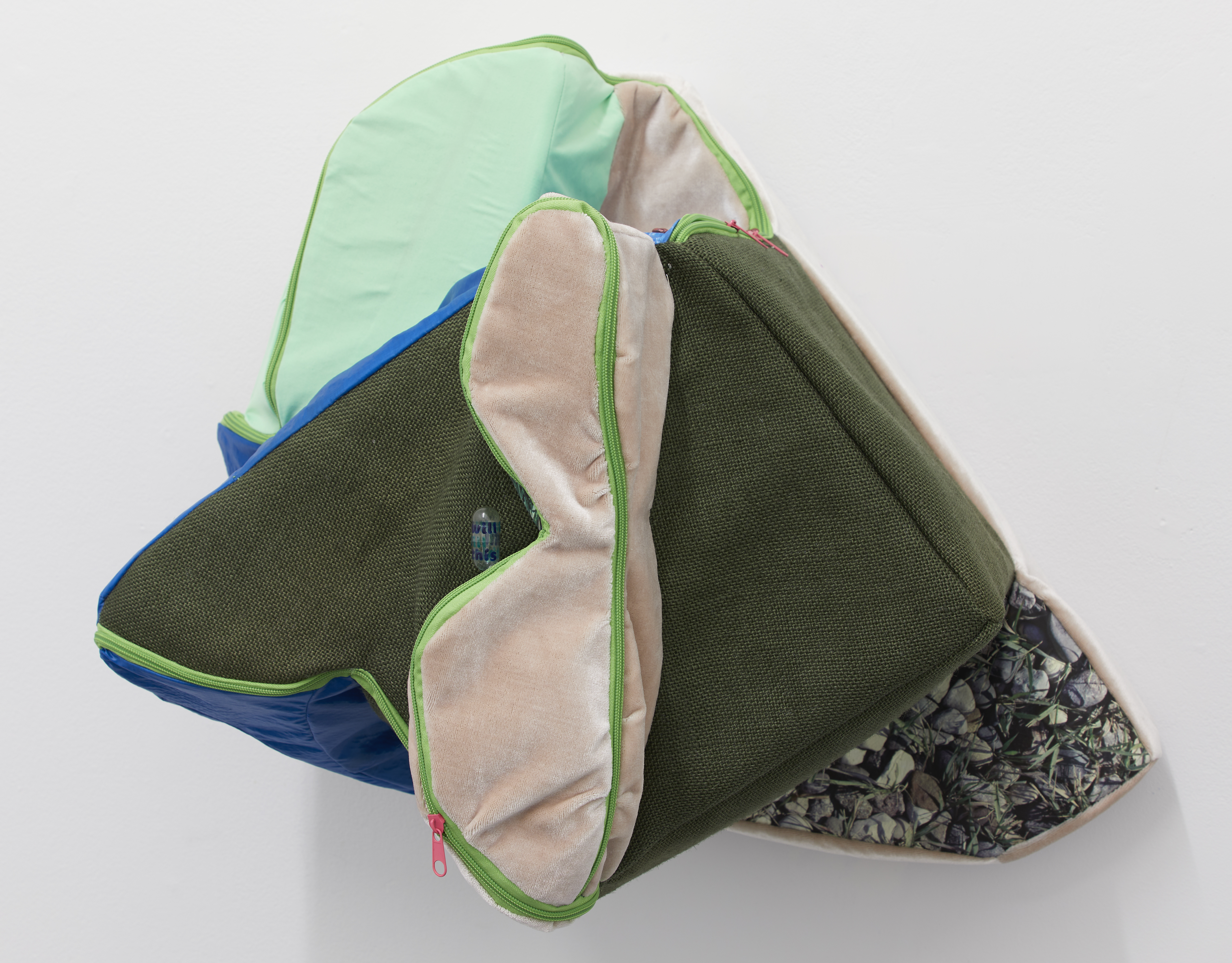 归,去,来
Return/leave/return
2023
Foam, fabric, zipper, vinyl, gelatin capsules, pea, carrot and pepper seeds
22x20x16in