Essex Flowers Flowers Fest 2022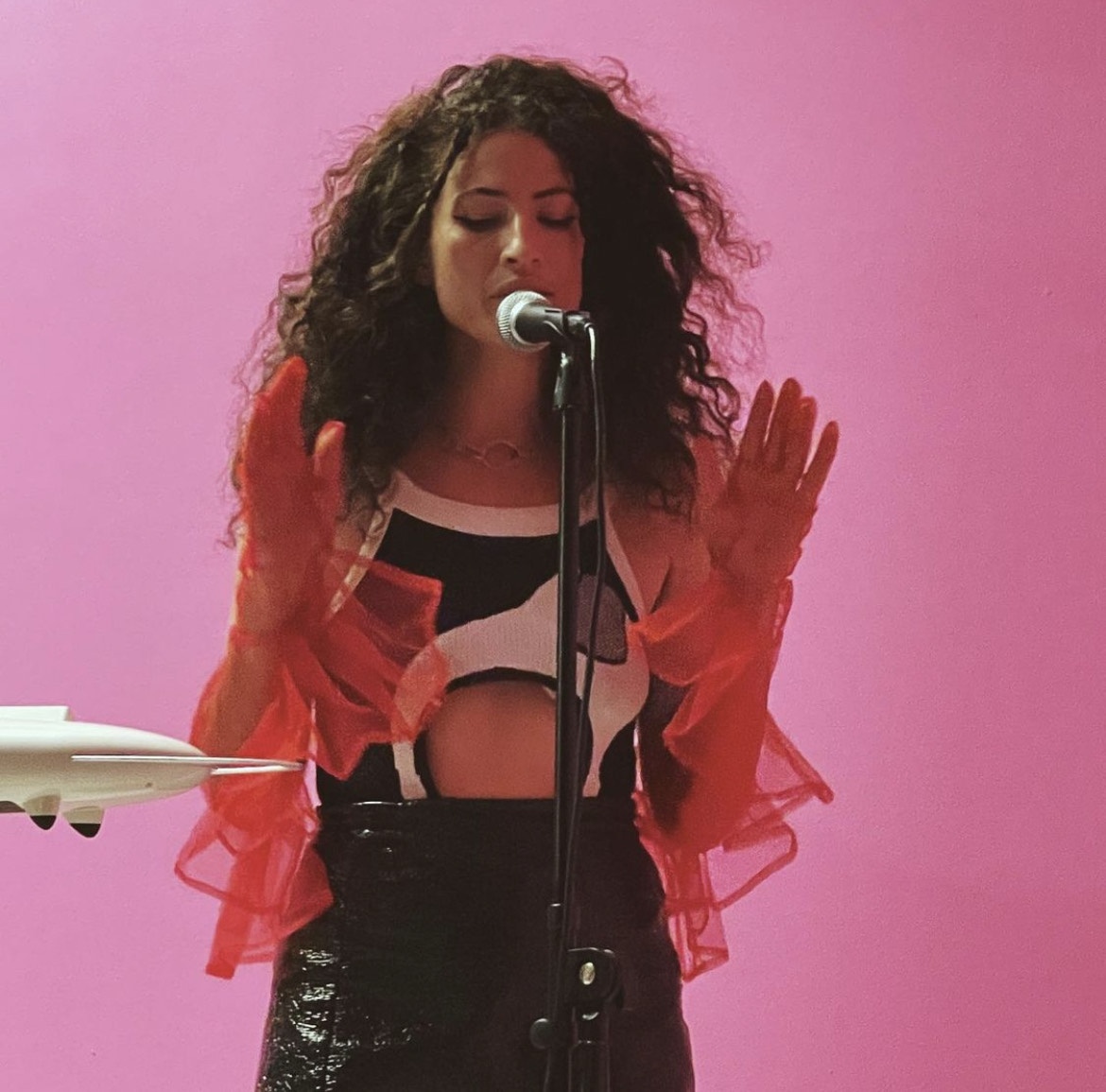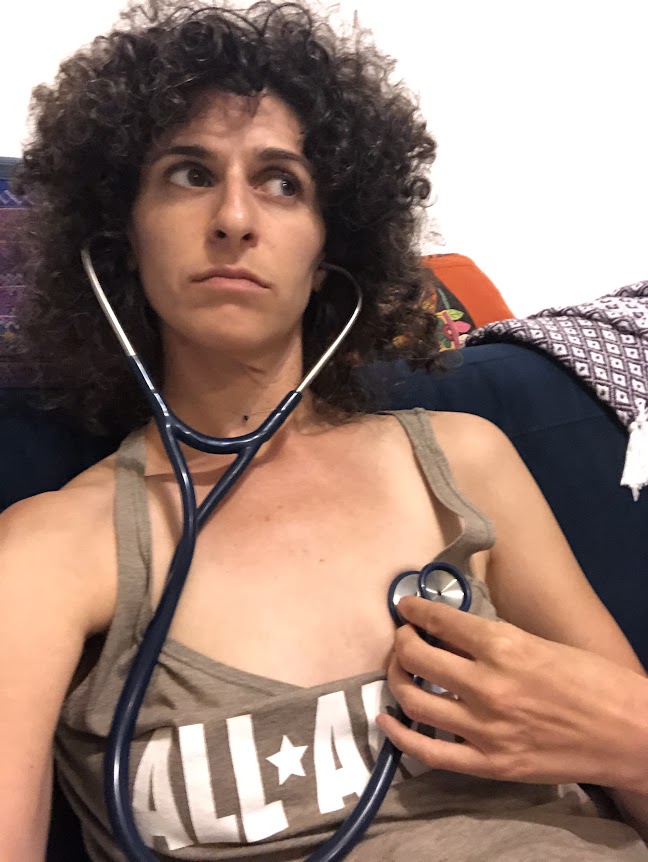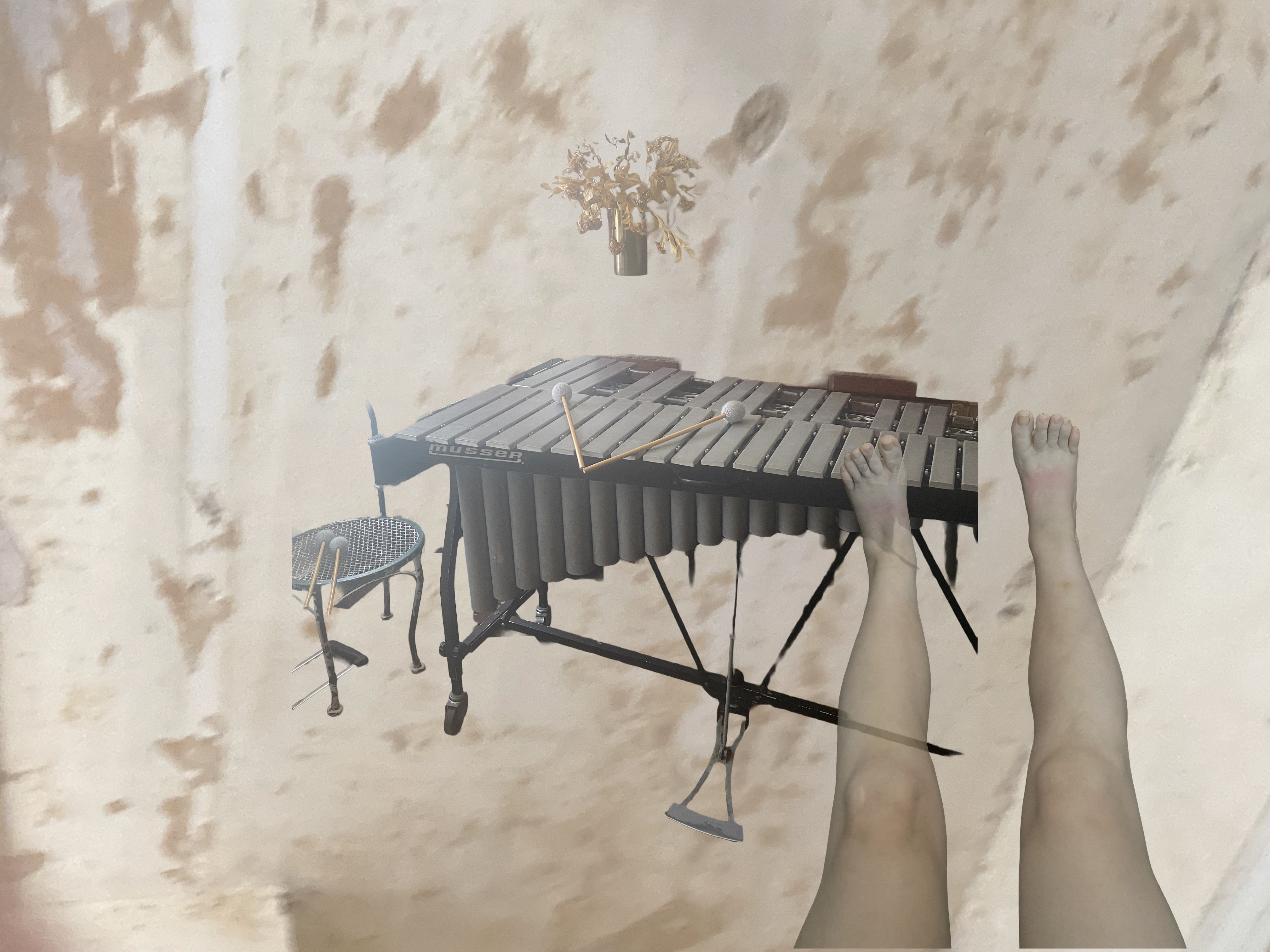 FRIDAY, AUGUST 19TH

6:30pm

Jaki Doyka

Orchid Painting (My Love in Full Bloom)

DURATION
Approx 20 min

Description: In Orchid Painting (My Love in Full Bloom), Jaki Doyka directly observes a single flower and creates a large scale painting in response. With bowls of colored ink at her feet and various other pigmented tools, the artist immerses herself in the act of creation, every mark and gesture intentional, present.

Jaki Doyka is a multidisciplinary artist whose live drawing practice combines visual art, performance, collaboration, and streaming. She works directly from observation, a process that although is limited in time, speed, and endurance, opens itself up to flow state and access to the subconscious.

Works on paper are completed in one-shot, where witnesses can watch the drawing come to life before their eyes. Jaki activates public spaces with her collaborators, who are creative individuals themselves participating in gathering as a creative act. Outside the studio, the practice mobilizes at parks, restaurants, bars, music venues, karaoke clubs, beaches, apartments, and rooftops. Materials are portable and so is the energy.

The work requires complete immersion and total presence, infused with a sense of play. There is no "undo" button. It's spontaneous, improvised, and in motion. Pieces take anywhere from 2 minutes to 6 hours, averaging 20 minutes.

Part painting, part performance, and part documentary, Jaki Doyka's work connects historical art traditions with current modes of cultural experience. As we create the moment, she creates the art object. All come together in the spirit of seeing and being seen. That shared experience is broadcasted online, expanding viewership and preserving the alchemy of hand craftsmanship in a digital age.

7:00pm

Amanda Wallace

otherTongue

Description: A performance of textural choral soundscapes with movement and theremin.

Amanda Wallace is a Brooklyn-based performer and artist who uses voice and movement as a medium to explore connection. Wallace has appeared in works at Performance Space New York, Basilica Hudson, MoMA Ps1, Pioneer Works, and the New York International Fringe Festival. She is currently in the cast of the immersive production "Bottom Of The Ocean" and directed intimate sensory experiences in the live ASMR performance, "Whisperlodge". https://www.amandacwallace.com/

7:30 pm

Camilla Padgitt-Coles

Arco Íris

DURATION
15 - 20 minutes

Description: Arco Íris is an audio-visual presentation of the cycle of the colors of the rainbow from Violet to Red with correlating sounds. In this performance, the sounds and colors are related to the traditional body centers of the Chakra system. Using crystal singing bowls and synthesized drones, we will visit each color and sound one by one. The idea is to create a "wash cycle" for the audience.

Camilla Padgitt-Coles is a Brooklyn-based multimedia artist creating with light, sound, and color in real-time. Their work ranges from live audio-visual performances and visuals for live music to installations and recorded musical releases. Recent work highlights the connection between color and sound in interactive installations using a combination of mixed media materials and software. http://www.ivymeadows.net/

8:00 pm

Susannah Simpson

ÉTERNELLE DANSEUSE

DURATION
20-25 min

Description: This spell is a tribute to Marie von Goethem, the artist whose presence provided Degas with the embodied inspiration, labored posing, and spark, to create one of his most famous works, "Little Dancer Aged Fourteen." It will be encapsulated by, and composed of, a 3:33 improvised movement offering, a passage of breaths, and the deliverance of poems, all in a fluid braid.

From little dancer to shitting princess, to sick and heaving, resilient, nurturing planet, and mother yearning for more than her role belies; there is a rush of desire here so forceful it could be a riptide if it wasn't honored w care, its currents revered. The desire is for freedom from imposed frame, yes, and also for flesh, intimacy, salt, the sea.

The question pulses, of how to survive with a semblance of hope and forbearance in a moment of wrenching devastation. the antidote danses, between mediums, between models and movers over many centuries, eternally, earthly, presence.

Susannah Simpson (they/she/we) is a multidisciplinary artist, performer, and poet who loves to turn people on. Polygeographic (NC/NYC+), her work honors and explores the wisdom of the senses as a portal for healing and transcendence. With a deep belief in every bodies' inherent sacredness, she seeks to reactivate a remembrance of our magic and vast potentialities.

They have performed extensively throughout the US and Mexico, in NYC at Movement Research at the Judson Church, Dixon Place, Dance New Amsterdam, The Museum of the Moving Image, Secret Project Robot, Essex Flowers and more. Their latest piece, "Jesus, I Love You," premiered in Durham, NC Spring 2022.

Co-founder of the feminist, spiritual collective, Moon Church, she published a collection of poems in 2015 titled "I'LL GIVE IT TO YOU." Poems have recently appeared in "Triangle Poetry" and "the concern. reading series," and will be in the upcoming "bedfellows magazine" later this Summer. Their work is devoted to cultivating a culture of empathy, liberation, and pleasure. http://www.susannahsimpson.com/

8:30pm

Samantha CC

Shadow on the mirror

Projection, distortion, long shadows, amplified whispers, warped funhouse mirror projection.

DURATION
30 min

Description: "Shadow on the Mirror" is a stream of consciousness performance ruminating on the inherent flaws in our tools for truly understanding one another. This is explored through light and shadow play, vocal/sonic distortion, word play, and movement within the context of a live performance.

Samantha CC is a performance and media artist from Brooklyn, New York. In her work she uses tools such as sound, video, poetry and her voice and body to explore a wide range of concepts related to psychology and identity. Her recent work often deals with generational trauma and the subtle ways that manifests within Bougie Black identity. She most recently finished a residency at the Center at West Park which culminated in a three night run of performances at La Plaza Cultural Community Garden in the East Village. She has performed at spaces such as EV Gallery, MoMA PS1, Roulette, Untitled Space, Outpost Artists Resources, Secret Project Robot, and more. https://www.samanthacc.me/



SATURDAY, AUGUST 20TH

7pm

Amalia Wilson and Victor Vieira-Branco

DURATION
15-20 min

Description: Amalia Wilson and Victor Vieira-Branco present a new and untitled composition for vibraphone and objects. If you like physical decline, good sound, privacy or hot art. They'll just lay it out.

Amalia Wilson is a multimedia artist living and working in Philadelphia. https://amaliawilson.com/

Victor Vieira-Branco is a vibraphonist, improviser and composer living in Philadelphia. https://linktr.ee/temperphantom

@amalia_ok
@vvb___

8pm

Amelia Heintzelman and Leah Fournier

Sink Space

DURATION
Approx 20 min

Description: Sink Space is the desire to connect. It is form, forging, re-finding, fostering in a time when these pieces of us are tenuous.

Leah Fournier and Amelia Koper Heintzelman are collaborators of nearly a decade. They are really good at letting things go and bad at giving things enough time. They have been supported by Centre Pompadour, Chez Bushwick, The School for Contemporary Dance and Thought, Chashama, The Floor, University Settlement, Center for Performance Research, and Fresh Festival. www.middlespacedance.com

Leah Fournier is a dancer and dance-maker originally from Lewiston, Maine. She has worked with Barbie Diewald, Angie Hauser, Chris Aiken, Stephen Koplowitz, and Shaina Cantino, and remains deeply influenced by study with Kathleen Hermesdorf & Albert Mathias and Sara Shelton Mann. Leah relocated to Brooklyn in 2021 after 5 years of rooting in Western Massachusetts where she worked as Assistant Director of The School For Contemporary Dance & Thought. She currently works for Contact Quarterly and Movement Research.

Amelia Koper Heintzelman is a performer and maker based in NYC. She has been an AIR at Chez Bushwick, Performance Project Fellow at University Settlement and Associate Artist studying under Deborah Hay at Atlantic Center for the Arts. Her work has been presented at the Contemporary Arts Center (Cincinnati, OH), Lubov Gallery (NYC), Center for Performance Research (Brooklyn), and other spaces throughout the US and France. She has performed with Alexis Zaccarello (NYC), Phoebe Berglund (NYC), Juli Brandano (NYC), and Christine Bonansea Company (NYC/Berlin). She teaches yoga and pilates. www.ameliakh.com



FRIDAY, AUGUST 26TH

6-9pm

Katya Grokhovsky

Point A: Prelude (for Ukraine), 2022, 3 hrs

Sound: Sarah Martin-Nuss

Image credit: Katya Grokhovsky, Phone Home, 2021. Photo Walter Wlodarczyk.

Description: Point A: Prelude (for Ukraine) is a durational live action, which serves as an introduction to a multi part, multi venue, mixed media project exploring pain, memory, origin, identity, migration and consequences of war via movement, sound, video and painting. The work employs ritualistic repetitve gestures and spatial choreography, as well as vocal and material experimentation, whilst excavating childhood memories and displacement narratives, highlighting the ongoing genocide and erasure of Ukraine.

Born and raised in Ukraine, Katya Grokhovsky is a New York-based artist, educator and Founding Director of The Immigrant Artist Biennial. She received an MFA from the School of the Art Institute of Chicago, a BFA from Victorian College of the Arts, Australia and a BA in Fashion from Royal Melbourne Institute of Technology. Grokhovsky's work has been supported through numerous residencies including The Elizabeth Foundation for the Arts Studio Program, Sculpture Space, Tiger Strikes Asteroid NYC STAR Residency, SVA MFA Art Practice AIR, Pratt Fine Arts AIR, MAD Museum Studio Program, BRICworkspace Residency, Ox-BOW School of Art Residency, Wassaic Artist Residency, Atlantic Center for the Arts AIR, Studios at MASS MoCA, Santa Fe Art Institute Residency, Watermill Center, and more. She has been awarded the New American Fellowship, Brooklyn Arts Council Grants, ArtSlant Prize, Australian Council for the Arts Grant, among others. Past exhibitions and performances include Smack Mellon, BRIC Biennial, EFA Project Space, Queens Museum, MAD Museum and more.
https://www.katyagrokhovsky.net
@katyagrokhovsky



SATURDAY, AUGUST 27TH

6pm

Millie Kapp

The Appetite Comes As We Are Eating

Credit: Written, performed and directed by Millie Kapp

Sculpture and dramaturgy by Matt Shalzi

DURATION
10 min

Whenever you seek to know something and cannot find it out by meditation, I would advise you, my dear and very clever friend, to talk it over with the first person you meet. He need not be especially brilliant, and I do not suggest that you question him; no tell him about it. You probably raise your eyebrows at this, for you have been advised from earliest childhood to discuss only such matters as you already understood. But that was under the assumption that you wished to enlighten yourself, and thus both precepts, each to its proper case, may stand together as rules of thumb. As they say in France, "the appetite comes as we are eating" and from our own experience we might parody assert, "Ideas come as we are speaking."

From "On the Gradual Fabrication of thoughts While Speaking"

By Heinrich Von Kleist

Millie Kapp is an artist based in Queens, New York. She works primarily in performance, incorporating theater, dance and sculpture. Kapp studied studio art at the School of the Art Institute of Chicago. In 2012, she relocated to New York City and finished a masters in Performance Studies from NYU. Kapp has had the honor of collaborating with a wide range of artists and considers collaboration to be at the heart of her art making practice.


6:30pm

C. Tai Tai

A hard baby: OOPS I did it again

DURATION
15 min

Description: In the A hard baby performance series, a figure dressed in ceramic armor with gelatin tools navigates different human circumstances. For this performance, she is projected from Zoom (while in Chicago) over an installation of toe spreaders which sit upon soft pedestals in New York. With the same constitution as her armor, her toe spreaders are made from ceramic and glued together with epoxy. In this hybrid online-offline performance and installation, she is interested in how precariousness is presented differently on screen than in-person.

C. Tai Tai is an artist based in Chicago, with roots in New York and California. Historically, she danced under the name, Tina Wang. Identity, fragility, and resilience are key themes in her work, which draws on her experience as a Taiwanese citizen raised in Latin America. By immersing the body around the objects of menial labor, she challenges assumptions about where these objects belong, who belongs with them, and their relationship to living bodies. Tai Tai obtained her BA in dance and psychology at Washington University, and Certificate in contemporary dance performance at the Peridance Capezio Center. She is currently in the MFA program for Visual Arts at the University of Chicago. Her work has been hosted by Judson Church, New York Live Arts, Governor's Island, The Exponential Festival, FiveMyles, Chashasma, Dixon Place, the Immigrant Artist Biennial fundraiser, Nimbus Dance, and Chinatown Soup to name a few. Grants from Dance/NYC, California Arts Council, The Foundation for Contemporary Arts, University of Chicago's graduate council and Arts and Science + Culture Initiative have also helped with her art making. Visit taitaistudios.com for more information on influences.


7:30 pm

Rebecca Pristoop

To be held

DURATION
10-15 min

Description: The sense of touch is one of the central forms of perceptual experience. Touch occurs across the whole body using a variety of receptors in the skin. Medical studies have shown that a lack of touch correlates with anxiety, depression, and stress. Touch releases oxytocin. To be held, 2022, is the first in a series of performances exploring "skin hunger," the biological need for human touch. Through video, sound, and spoken word, the artist engages in various somatic practices to regulate her nervous system.

Rebecca Pristoop is a New York-based curator, performance artist, and collaborator committed to working with art through the lens of social justice. As a performance artist, Pristoop investigates interpersonal relationships, the potency of touch, and her struggle to navigate expectations and restrictions (whether perceived or actual). With Laura Bernstein, she co-directs The Moving Company and Friends, a production platform that organizes performances and creates temporary communities where people can interact and connect to one another on an immediate human level. As a curator, Pristoop has contributed to and curated exhibitions at numerous museums, non-profit spaces, and universities. Currently, she is Curator and Senior Program Manager at ArtBridge where she spearheaded their presentation of PRESENT POWER / FUTURE HOPES, which celebrates 50+ outdoor exhibitions by 59 New York-based artists at 16 public housing developments across New York City. Pristoop received an MA in art history from New York University's Institute of Fine Arts and a BA in art history and dance from Skidmore College. Pristoopcuratorial.com
@rebeccapristoop


8pm

Kyoung eun Kang

희로애락 ("huiroaerak")

DURATION
20 min

Description: The essence of 희로애락 ("huiroaerak") performance explores the intimate transformations of a woman's life and body over time. Through the use of gestures, props, and the primary emotions (happiness, anger, sorrow, joy), it illustrates a woman's journey of self-discovery and relationship with the body and the body in relationship to others. Balancing a woman's private growth and her relationship to the watching public, the artist and her props transform, merge, separate and evolve. Initially performed in 2008, this updated 2022 piece will improvisationally incorporate the changes in the artist's now-aged body and add new dimensions in relation to elapsed time, her physiology, metamorphosis and womanhood.

*희로애락 is a Korean term, quadtych in nature, that refers to the four primary emotions experienced by humans: happiness, anger, sorrow, and joy.

Kyoung eun Kang is a New York-based artist born in South Korea. Kang works in a wide range of media, including live performance, video, painting, photography, installation, text, and sound pieces. Her work explores geographical and cultural identity and universal human themes such as affection and attachment, raising questions about how we foster and maintain human connection in an ever-changing world.

She received a BFA and MFA in painting from Hong-ik University in Seoul, South Korea, and an MFA from Parsons, The New School for Design, New York, NY. Her work has been exhibited in numerous galleries and museums, including Collar Works, NY; NURTUREart, NY; BRIC Project Room, NY; Soho 20 Project Room, NY; Here Arts Center, NY; A.I.R gallery, NY; The Momentary, AR; The Korean Cultural Center, Washington, DC; Lawrence Wilson Art Gallery, Australia; Museum of Imperial City, China, and the National Museum of Modern Art, Korea.

She is a recipient of residencies and fellowships at ISCP ground floor residency, Elizabeth Murray artist residency, I-Park Foundation, ChaNorth, Bric Media Arts, NARS Foundation, Bemis Center for Contemporary Arts, LES studio program, Skowhegan School of Painting and Sculpture, and New York Foundation for the Arts. kyoungeunkang.com
@kyoungeunkang_studio



SUNDAY, AUGUST 28TH

8 pm

RUSTY BOWERS is RUSTY BOWERS

Performed by Michael Crane

DURATION
15 min

Description: Russell "Rusty" Bowers is an American politician and the current Speaker of the Arizona House of Representatives. A member of the Republican Party, he is a classically trained artist specializing in watercolor, oil painting, and sculpting. Rusty Bowers is Rusty Bowers recreates Bowers recitation of his own diary during the January 6th hearings.

Michael Crane is an actor and producer, known for his television work on Winter's Tale (2014), Kings (2009) and People of Earth (2016). Michael has an MFA from NYU has performed on stage world wild including here in NY at Performance Space, Playwrights Horizons, and The Public Theater.

9pm
Sameer Kapoor is an artist and musician who works in the realms of video, sound, performance, and comedy. He has performed in both solo and collaborative contexts at venues such as LMAK gallery, Constance, Interstate, PS1, Human Resources, The Last Weekend, NADA Art Fair, Orgy Park, The Manhattan Inn, La Nacional, and Essex Flowers. He has also delighted audiences at hotel lounges, retirement homes, and shopping malls all over the world.