PATRICK BRENNAN
Up Against Nature
January 24, 2016 – February 21, 2016
Opening January 31st 6 – 8 pm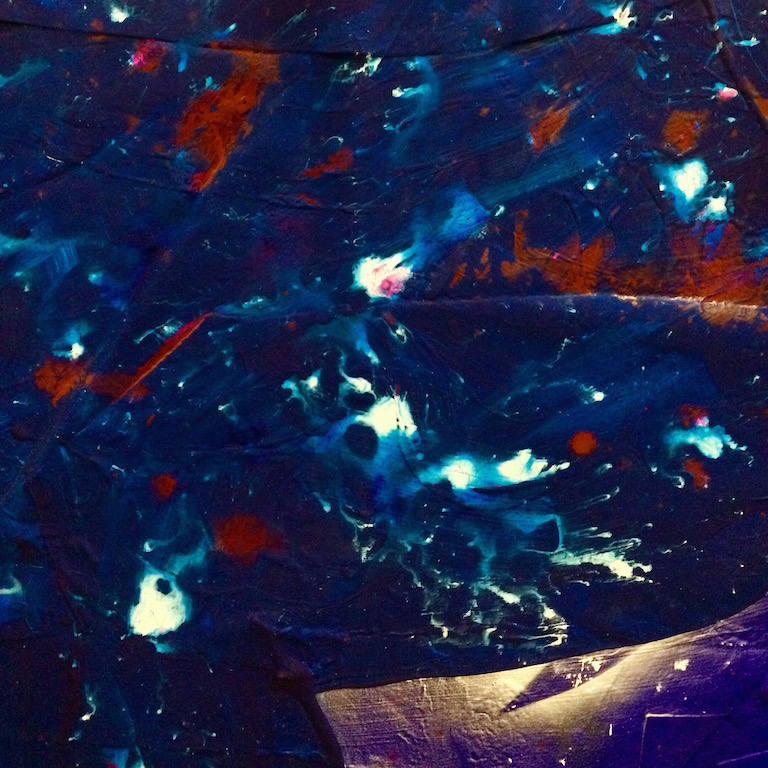 Essex Flowers is pleased to present Up Against Nature, new paintings by Patrick Brennan. These abstractions are fast and slow at the same time - at their core they are material exploration. The installation of the work is a direct reaction to Essex Flowers new and unorthodox gallery space.

Beyond physicality, this work concerns ideas around the natural world and its limits - promoting an experience that comes out of looking at the landscape but also questioning our connection to it. Confronting the natural world with a synthetic dream-like version of its self, these paintings decontextualize our understanding of traditionally perceived ideas around the sublime. The eye is lead through a series of choices and materials that appear unexpected yet cleverly organized. Time slows down in front of these paintings. Direct and confrontational at times, Brennan uses color and form to activate the space creating a real relationship between the natural and unnatural as well as the expected and unexpected.

Patrick Brennan lives and works in New York City. Recent solo exhibitions have been with Halsey McKay, East Hampton, Romer Young Gallery, San Francisco, Essex Flowers, New York, as well as group shows at MOMA / PS1, Galerie Lelong, Nicole Klagsbrun, Monya Rowe Gallery, Zieher Smith, Edward Thorpe, Artists Space and Clifton Benevento, New York, Cooper Cole, Toronto and V1 Contemporary Art Centre, Copenhagen, Denmark. He is a Visiting Professor of drawing and painting at Alfred University and a 2015 recipient of a NYFA fellowship in painting.