SEAN MCCARTHY
Living, Breathing
March 11 - April 9
Opening: Saturday, March 12, 6-8pm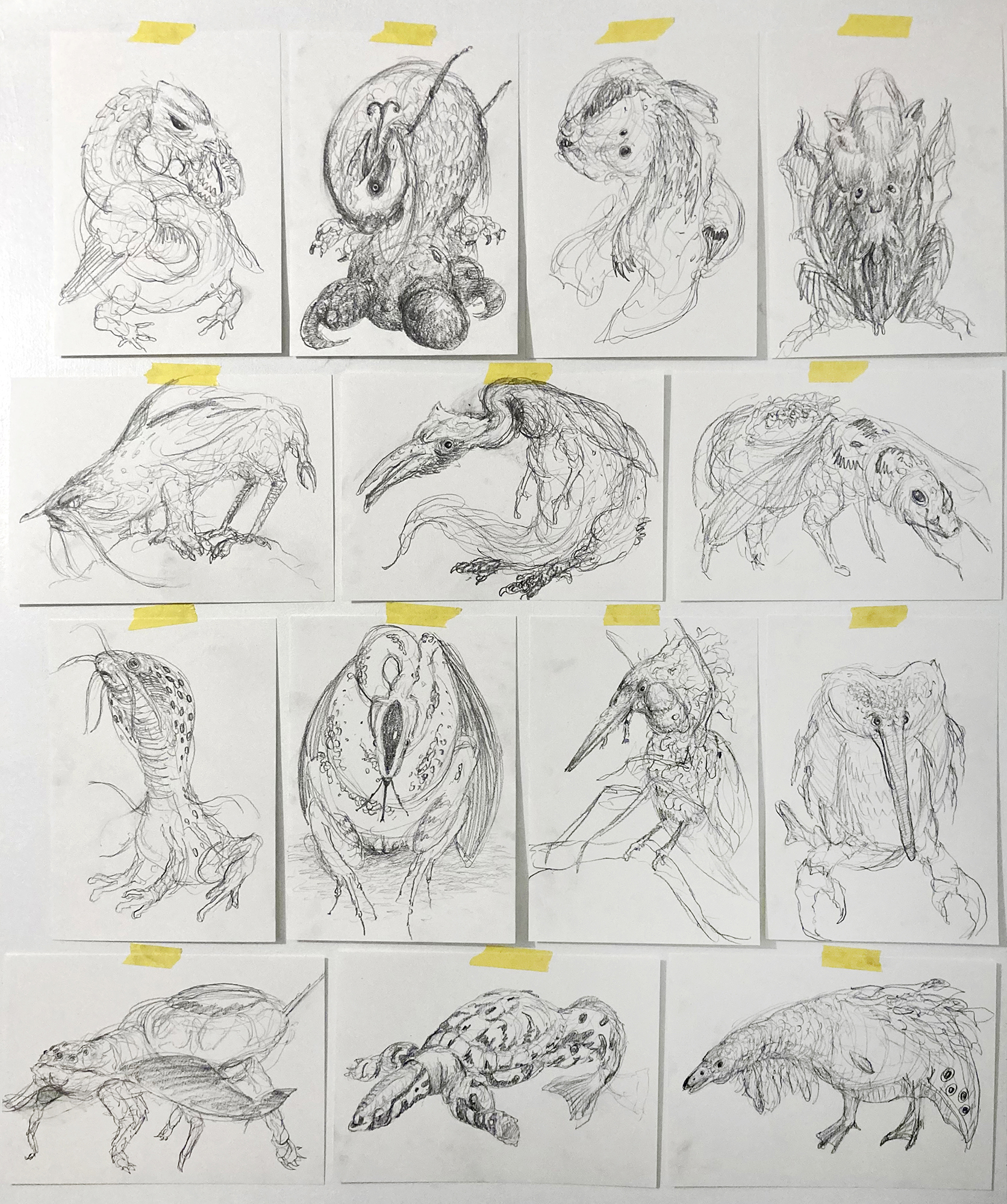 Sean McCarthy, studio view, 2022




Essex Flowers is pleased to present Living, Breathing, a solo exhibition of new drawings by Sean McCarthy.

The drawings in Living, Breathing feature hybrid creatures whose forms result from automatic improvisation in response to an algorithmically derived prompt. Unlike the increasingly overdetermined and corrosive algorithmic manipulation of human consciousness by digital technology, here the practice is generative. Each drawing represents a state of real-time invention; an expression of thought and feeling with little rehearsal or polish. The figures are captured in a state of flux—both in the openness and fluidity of the drawn forms as well as the nascent actions and attitudes they gesture toward. Each creature asks us to connect with it not as an inanimate specimen, but as a living organism with its own affect and emotional valence—activating our capacity for empathy as it relates to the other as well as to the unsettled parts of ourselves. Shown unframed, their presentation reinscribes the vulnerability of the work.

Sean McCarthy (B. 1976, San Antonio, TX) has exhibited at venues such as Fredericks &
Freiser and Marlborough in New York; One in the Other and Cubitt Gallery in London; and Ada Gallery in Richmond, among others. This is his second solo exhibition at Essex Flowers; his first, Hiss My Way Down, was named a must-see show by the editors of Artforum in 2020. He received a BFA in Studio Art from the University of Texas at Austin and an MFA in Painting and Printmaking from Yale University. He is currently Associate Professor of Art at Lehman Colleg of the City University of New York, and lives and works in the Hudson Valley.